Evanston,
Illinois
Main Office

Our office is responsible for scheduling appointments for individuals and corporate clients. Please call to set up a pick-up appointment or to schedule a drop off. Please address any correspondence to this location.
621 Brummel St, Ste 5, Evanston, IL, 60202
224-999-0785
Gilman,
Illinois
Refurbishing, Recycling, Collection

Our primary location that houses day-to-day operations such as equipment deconstruction, processing and data removal. All data is removed as equipment is received, ensuring all client data is destroyed before entering our storage facility. An appointment is necessary for admittance to our facility for drop offs.
Chicago,
Illinois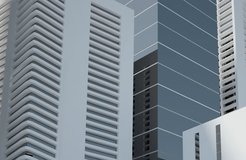 Data Destruction, Collection and Holding

Our Chicago, IL location is used specifically for in-area collection, immediate data destruction, and holding. All data is removed as equipment is received, ensuring equipment held at this location has absolutely no client data. However, other processing, recycling and refurbishing of equipment is completed at our Gilman processing center. This location is not open to the public, but if you'd like to recycle electronics and are in the area, please contact us!
7524 N. Paulina St, Chicago, IL, 60626
Mobile
Data Destruction
Hard drive destruction from $2 per asset.

KRAM offers data destruction at your location using DoD5220.22-M sanitation, degaussing and hard drive pulverization. We are currently pursuing our NAID certification for these services, but guarantee 100% data removal from any media destroyed by KRAM. Clients may view each destroyed hard drive or media before it leaves their parking lot.